Mental Health Training (HOPE CON)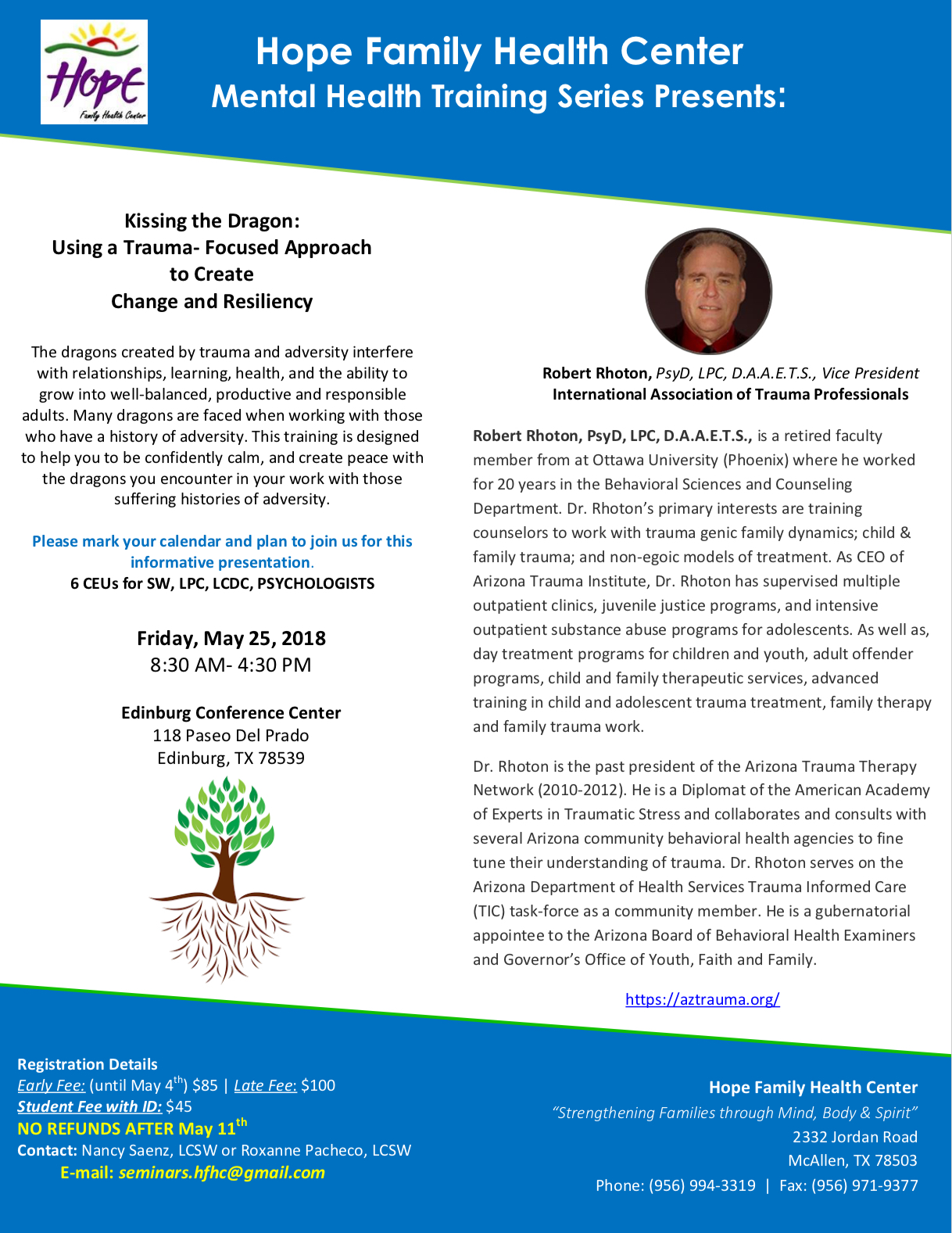 13th Annual HOPE CON
Kissing the Dragon:
Using a Trauma- Focused Approach to Create
Change and Resiliency
The dragons created by trauma and adversity interfere with relationships, learning, health, and the ability to grow into well-balanced, productive and responsible adults. Many dragons are faced when working with those who have a history of adversity. This training is designed to help you to be confidently calm, and create peace with the dragons you encounter in your work with those suffering histories of adversity.
Please mark your calendar and plan to join us for this informative presentation.
6 CEUs for SW, LPC, LCDC, PSYCHOLOGISTS
GROUP DISCOUNT: 10% off (Groups of 5 or more -same agency)
For eligibility please contact Roxanne Pacheco or Nancy Saenz at (956) 994-3319 or email seminars.hfhc@gmail.com for registration form and pricing.
Tickets are available to be paid later at door -day of event. Please make sure to register!