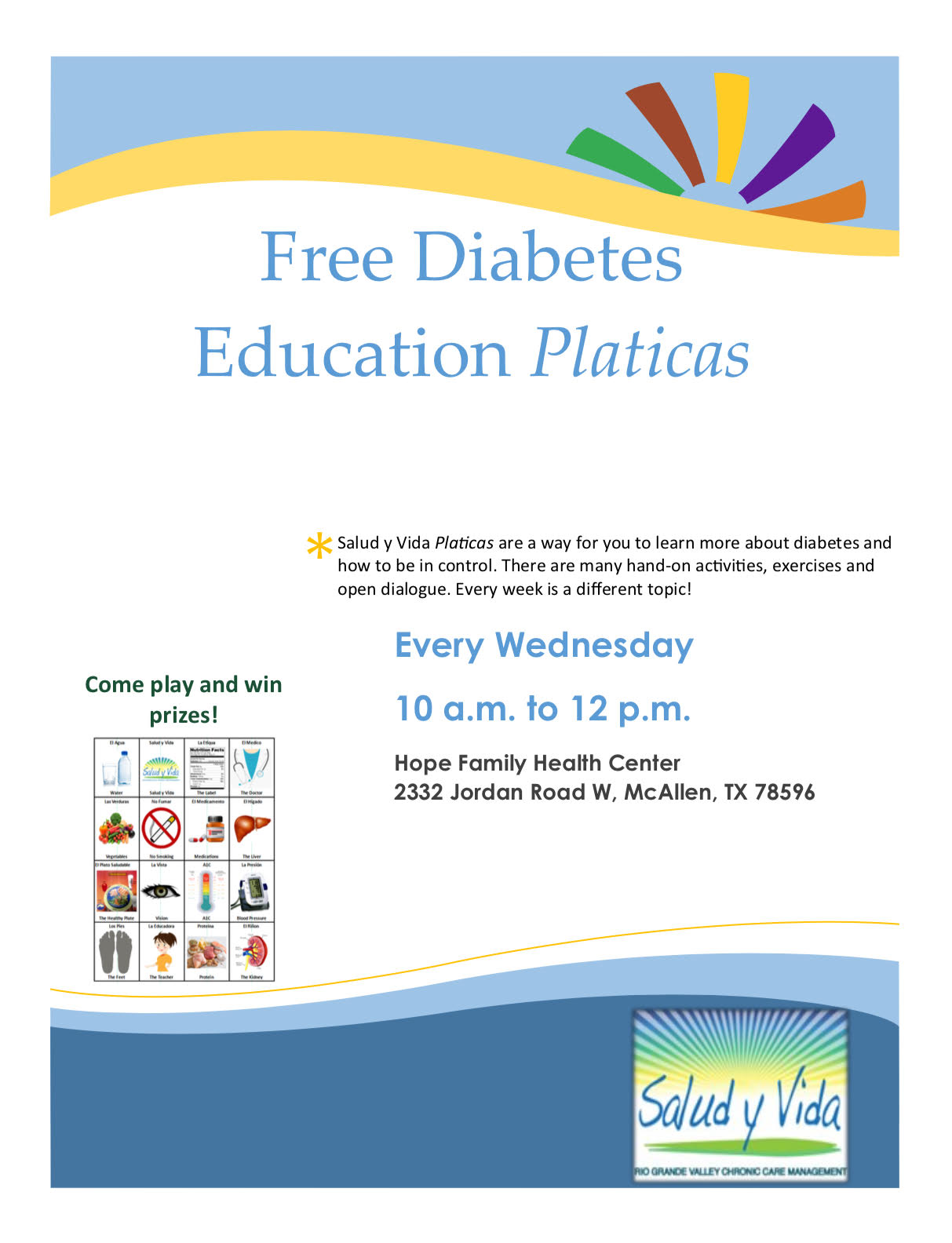 The Salud y Vida Program is free program to help control diabetes. Our mission is to help people with uncontrolled diabetes enjoy a healthier life in the Rio Grande Valley. This program offers many tools to manage diabetes such as visits by community health workers for guidance and support, A1C exams every 3 months to track progress and Platicas on managing your diabetes.
Salud y Vida Platicas are a way for participants to learn more about diabetes and how to control their diabetes in supportive, information settings. These Platicas engage the participants by providing information through various ways including PowerPoints, open dialogue, and hands-on activities and goal setting. There are six Platicas that encouraged to attend which are listed below.
1 Platica- What is diabetes?
2 Platica- Discover how different foods impacts your blood sugar levels.
3 Platica- Find out how to read and understand food labels in order to make healthier food selections.
4 Platica- Discuss the benefits of physical activity for persons with diabetes.
5 Platica- Learn how stress and depression impacts a person with diabetes.
6 Platica- Learn more about diabetes medications and how they work.
For more information about Salud y Vida, please call (956) 342-3094