Mental Health Training (HOPE CON)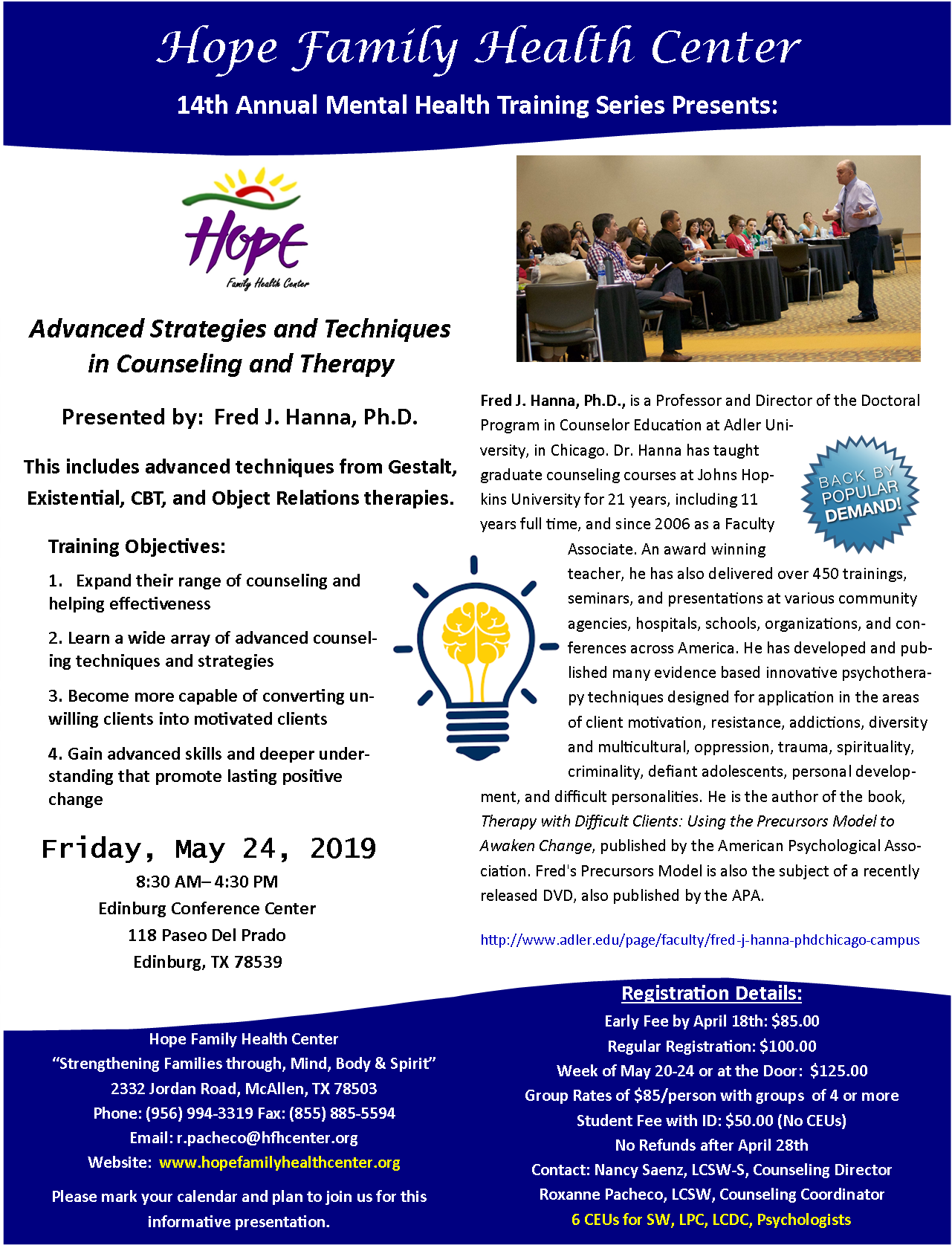 14th Annual Mental Health Training Series Presents: Advanced Strategies and Techniques in Counseling and Therapy
Presented by: Fred J. Hanna, Ph.D.
Training Objectives:
1. Expand their range of counseling and helping effectiveness
2. Learn a wide array of advanced counseling techniques and strategies
3. Become more capable of converting unwilling clients into motivated clients
4. Gain advanced skills and deeper understanding that promote lasting positive change
Please mark your calendar and plan to join us for this informative presentation.
6 CEUs for SW, LPC, LCD, PSYCHOLOGISTS
Early Fee by April 18th: $85.00
Regular Registration Fee by May 19th: $100.00
Week of May 20th - May 24th or at the Door Fee: $125.00
Group Rates: $85.00/ per person with groups of 4 or more
Student Fee: $50.00
NO REFUNDS AFTER APRIL 28th!
For registration contact Roxanne Pacheco or Nancy Saenz at (956) 994-3319 or email r.pacheco@hfhcenter.org for registration form and pricing.
Tickets are available to be paid later at door -day of event. Please make sure to register!