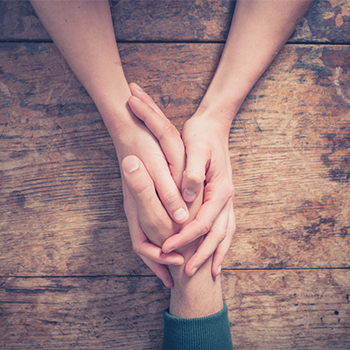 The purpose of Hope Family Health Center Counseling Department is to support the vision and mission of Hope FHC in providing quality integrated medical, mental and educational health care services to the uninsured living in the Lower Rio Grande Valley. These holistic services aim to strengthen families, foster personal dignity and empower each person to take responsibility for his or her own well-being. Moreover, we strive to improve our community's physical health and emotional well being for a lifetime by providing comprehensive, affordable quality health care services while responding to the changing needs of our community and respecting the dignity, values, and culture of the individual. Our scope of practice incorporates the above in order to provide all our patients with an integrated outpatient counseling program.
Therapy is offered Monday – Friday during our open hours. We do not accept walk – in clients for therapy and we are not an emergency resource.
If you are in a state of emergency please call the emergency hotline number at 1-877-289-7199.
Common Counseling themes:
HOPE Family Counseling Services provides outpatient counseling care to individuals, families, couples, children (above the age of 6) and groups.
HOPE's clinical therapists, master level social workers and master level student interns provide care for individuals suffering from:
Depression
Anxiety
Stress
Marital problems
School issues
Parent/child relations
Trauma
Abuse
Domestic Violence
Referrals / Scope of Practice:
The following is a list of the patient diagnoses or situations that are beyond our Scope of Practice. Therefore, our Counselors will provide the individual with a minimum of two community resources which provide the mental health services necessary.
Furthermore, client may be discharged once treatment has begun if he/she presents any of the following:
Children under the age of 6
Diagnosis in the Autism Spectrum
Any patient assessed to present a GAF score of 50 or below
Schizophrenia with negative symptoms and other psychotic disorders (Adult and Child)
Bipolar Disorders Type I with active psychotic features
Major Depressive Disorders with Psychotic features
Suicidal ideation with a plan
Active and persistent Non-Suicidal Self-Injury
Actively using illicit drugs and alcohol
Eating disorders: Anorexia, Nervosa, and Bulimia; if condition, is assessed by counselor to be life threatening.
Dementia, specifically if patient is unable to pass Mini Mental Status Exam
Active CPS or APS cases
Custody cases
Current criminal charges
Occasionally, a patient may present in acute mental health distress which will require immediate referral to the Mobile Crisis Outreach Team (MCOT). The following are situations that will require immediate referral:
Suicidal and homicidal ideation with a plan
Actively psychotic behavior or ideation; such as auditory or visual hallucinations, which have been assessed to be commanding and threatening in nature.
Patient referred by our primary care providers and outside agencies may present with psychosocial problems including:
Child abuse (sexual, physical, or emotional abuse and/or neglect)
Domestic violence
Elder abuse
How to Apply for Services:
A potential counseling patient must complete an application for services that can be obtained from the clinic. Once this is complete, they will be called by one of our counseling staff and their case will be discussed and assessed. After the initial phone conversation and after it is determined the client desires counseling and fits within HOPE's scope of practice, the case will be assigned to one of the mental health providers that best fit their mental health needs and an appointment will be set up directly with that counselor and the patient.
Confidentiality:
All services at HOPE are confidential. Confidentiality and the limits of confidentiality are discussed during the initial visit with the mental health provider and the counseling client.