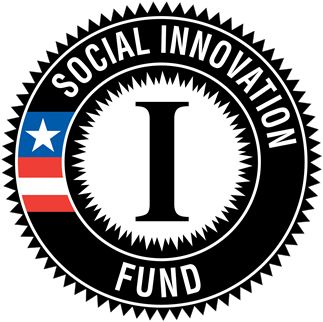 Si Texas Project Study
Through the Si Texas Project, Hope Family Health Center will implement an integrated behavioral health model called Si Texas Hope in which a behavioral health specialist will conduct assessment, provide initial counseling (individual or group) and coordinate referrals to care management and/or community- based health services. This model will emphasize more collaboration between primary care and behavioral health care providers, including enhanced communication. 
Question: Does Comprehensive Care Coordination improve health in a charity care setting?
Using this method: Randomized Control Trial (RCT)
---
Intervention
Behavioral Health in Primary Care
Care Coordinator 
Behavioral Health Specialist
Transitional Nurse
Care Plans
Referrals
Medical Management
Community- Based Chronic Disease Program
---
Usual Care
Uncoordinated Primary Care and Behavioral Health Services
---
Measuring
Target Audience: Low Income 
HbA1C
BMI
Hypertension
Depression
Quality of Life
---
Integrated Health Care Team at HOPE
Volunteer Physicians, Medical Professionals, Behavioral Health Specialist, Care Coordinator, Transitional Specialist/ Nutritionist, Medical Coordinator/ Physician Recruiter, Medical Assistant, Project Director, Enrollment Specialist, Behavioral Health Staff, Support Staff, and Community Health Partners.
---
Si Texas HOPE
Sí Texas HOPE at Hope Family Health Center implements the Integrated Behavioral Health Care model of collaborated primary health care and behavioral health care in the same facility and blended seamlessly to better serve the uninsured and bilingual community of the Lower Rio Grande Valley including Hidalgo, Starr, Willacy, and Cameron Counties. The project's goal is to significantly reduce the rates of obesity, diabetes, depression, and anxiety.
The Hope Family Health Center provides free medical, counseling, and case management services to over 2,500 uninsured individuals annually in the LRGV. All patients who are provided medical care and mental health counseling at HFHC are 100% uninsured and do not qualify for any government funded medical assistance. HFHC also offers community educational, informational and training events on health matters such as influenza, depression, stress management, nutrition, and diabetes.
http://www.themonitor.com/life/article_3d7d7b8e-0004-11e5-9e99-9fbe48c9af69.html
In 2014, HOPE was one of the seven sub-grantees of the MHM (Methodist Healthcare Ministries) Si Texas Project.
HOPE's Scope of Practice
HOPE's Integrated Behavioral Health takes a team based approach to address depression, diabetes, obesity, and hypertension. Medical Assistants, MD, PA, Behavioral Health Specialist, Nutritionist, and Care Coordinator collaborate with a patient to create individualized health plans for patients.