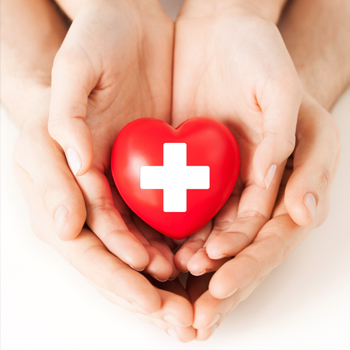 Hope Family Health Center provides primary, preventative medical services to the uninsured residents of the Rio Grande Valley. In house medical services are provided by volunteer medical physicians, physician assistants and specialists who have their own practices and see patients at HOPE pro bono to ensure health is provided to those most in need. In-house services include basic medical care, diabetes treatment and education, physicals and non-emergency medical care. Our staff consists of Case Managers, Medical Services Coordinator and our Volunteer Medical Director which provides referrals to community medical partners. Referrals may include those to a pediatrician, specialist (gastroenterologist, gynecologist, urologist, etc.) referrals, referrals to help identify their ailment such as an x-ray or any other referral our physicians may have that may benefit the patient's health.
Medical Services at HOPE are on a donation basis. However, a $5-$10 donation for medical visits is encouraged.
Prior to initial visits, patients are required to have lab work completed. Patients may also be referred to specialists or may need additional procedures according to doctor's orders that cannot be completed at the clinic. The patient is responsible for this cost. However, should any potential, new or current patient need assistance with the cost of referrals or lab work they will be referred to the Case Manager or Director who will attempt to secure necessary funds based on patient's need.
Other Medical Services:
Additional in-house medical services that HOPE Family Health Center may be able to provide are dependent on our volunteer base. These may include but are not limited to nutrition classes, chiropractic services, physical or occupational therapy services or more.
Prescription assistance programs are available through the Case Manager or Medical Services Coordinator. All efforts will be made to assist patients so that they may reach their goals of greater health.
Making an Appointment:
HOPE only sees patients on an appointment basis.
New patients must complete an application for services. Necessary documents include a picture ID, proof of income and proof of address. A patient's application is submitted and processed they will be given an order for lab work. The lab sends the result back to the clinic and then an appointment is set for the patient. Please note, it is the policy of HOPE to require each new patient to receive a lab work to aid the physicians in their treatment.
After the initial visit with the physician, patient appointments are set according to their individual treatment schedule. In addition, if a patient is in need of medical care prior to their next appointment they may call the clinic and they will be scheduled for the earliest available appointment according to the volunteer schedule.
With regards to the application, documents are necessary for complete medical records as well as to be in compliance with some of our funders and to keep correct demographics of our patient population.