About Texercise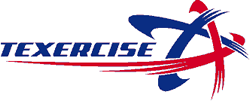 About Texercise
No special equipment, gears or long-term costly contract- simply an innovative way to keep you moving on to a healthier-active lifestyle. The choice beings with you!
A 10-week curriculum that provides participants over the age of 45 with 30-minute information about health, emotional factors, and care plan to an active lifestyle and 30-minutes of modified exercise
The journey to a healthy life begins with you.
Get Texercise. Be Active. Healthy Eating. Keep Moving. 
For more information about Texercise at Hope Family Health Center contact the HOPE clinic at (956) 994-3319
---
Requirements: 18 years of age and older
Cost: FREE
10 week curriculum Tuesdays (T) and Thursdays (TH) 9:00 AM- 10:00 AM
Location: Hope Family Health Center (ROPERO)
2019 Fall Schedule: TBA
Enrollment 2019 Schedule (TBA)

Week 1

Week 2

Week 3 

Week 4

 

Week 5

 

Week 6

 

Week 7

 

Week 8

 

Week 9

 

Week 10
---
Upcoming Texercise Enrollment:
For more information about Texercise and enrollment date and time, contact the HOPE clinic at  (956) 994-3319
---