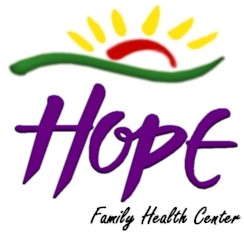 Community HOPE Projects Inc, doing business as Hope Family Health Center, is a 501(C)3 not for profit organization providing primary medical, counseling, integrated behavioral health, peer support services, case management, and wellness programs to the uninsured living in the Rio Grande Valley, Texas. All physicians are volunteers who donate their time to provide healthcare to those in need and the counseling and support staff are grant funded licensed professionals with a shared mission to provide healthcare to all.
HOPE is considered a safety net clinic, or a clinic providing healthcare to the uninsured and those who have limited or no access to medical or behavioral health services. HOPE not only serves by direct services, wellness and prevention programs have been implemented to truly assist individuals and families in improving their life.
We are proud of our history and the care we provide to the community
Hope Family Health Center is a non-profit organization which provides quality integrated medical, counseling, care coordination, peer support, lifestyle medicine, patient wellness, laughter yoga, behavioral healthcare services, psycho-education and psycho-therapy groups, lunch &learn (free CEUs), internship and volunteer opportunities, and case management services to the uninsured in Starr, Hidalgo, Willacy, and Cameron counties. HOPE is located in McAllen, TX and has been serving the community since 1996.
Our integrated care includes a Program Director, Transitional Nurse, Medical Assistant, Care Coordinator, and Project Assistant. Our staff, medical volunteers, sponsors and community supporters strive to ensure each uninsured individual served at HOPE is provided with quality care.
HOPE is a non-governmental non-profit organization who is sustained through grants, individual donations, volunteer services and fundraisers. Through our continued support from the community we continue to grow in order to help the uninsured in our community. We thank our partners in health and look forward to continuing serving the Rio Grande Valley in the years to come.