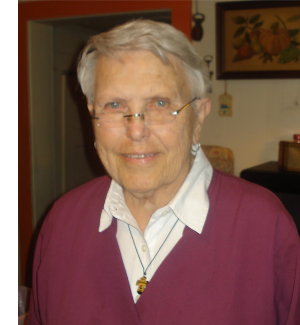 Sister Marian Strohmeyer
9/10/1927- 4/17/2012
Honoring her Work:
Sister Marian Strohmeyer was a passionate individual who cared to provide to the community. A community who was unserved and underserved through healthcare. The concentration of her work shifted as she wanted to extend the needs of the indigent populations, refugees, and those affected with Aids and Cancer.
Sister served as a the Region 8 Coordinator for the Regional Medical Program for ever three years during which she started a clinic for the low-income later became Su Clinica Familiar in Harlingen, TX still in operation today. Her advocacy to serve the need changed the view of healthcare outreach in the Rio Grande Valley, giving an importance to the poor, migrant farm workers, and immigrants.
Through her professional career, Sister Marian served as an Administrator of Mercy Hospital in Brownsville, Region 8 Coordinator for the Regional Medical Program, Director of Health Planning for Lower Rio Grande Valley Development Council, professor in the Health Related Professionals Department at UTPA, and an appointee of Texas state Board of Health. She is most recognized for founding Southwest Liturgical Conference, Comfort House, Hope Family Health Center and Casa Merced.
Sister Marian Strohmeyer was honored by Hidalgo County Comissioners' Court the Resolution Honoring the Life of Sister Marian Strohmeyer, a true leader in the our community, for her dedication, service, and commitment to the residents of the State of Texas, the County of Hidalgo, and many lives she touched around the world. Approved May 8, 2012.